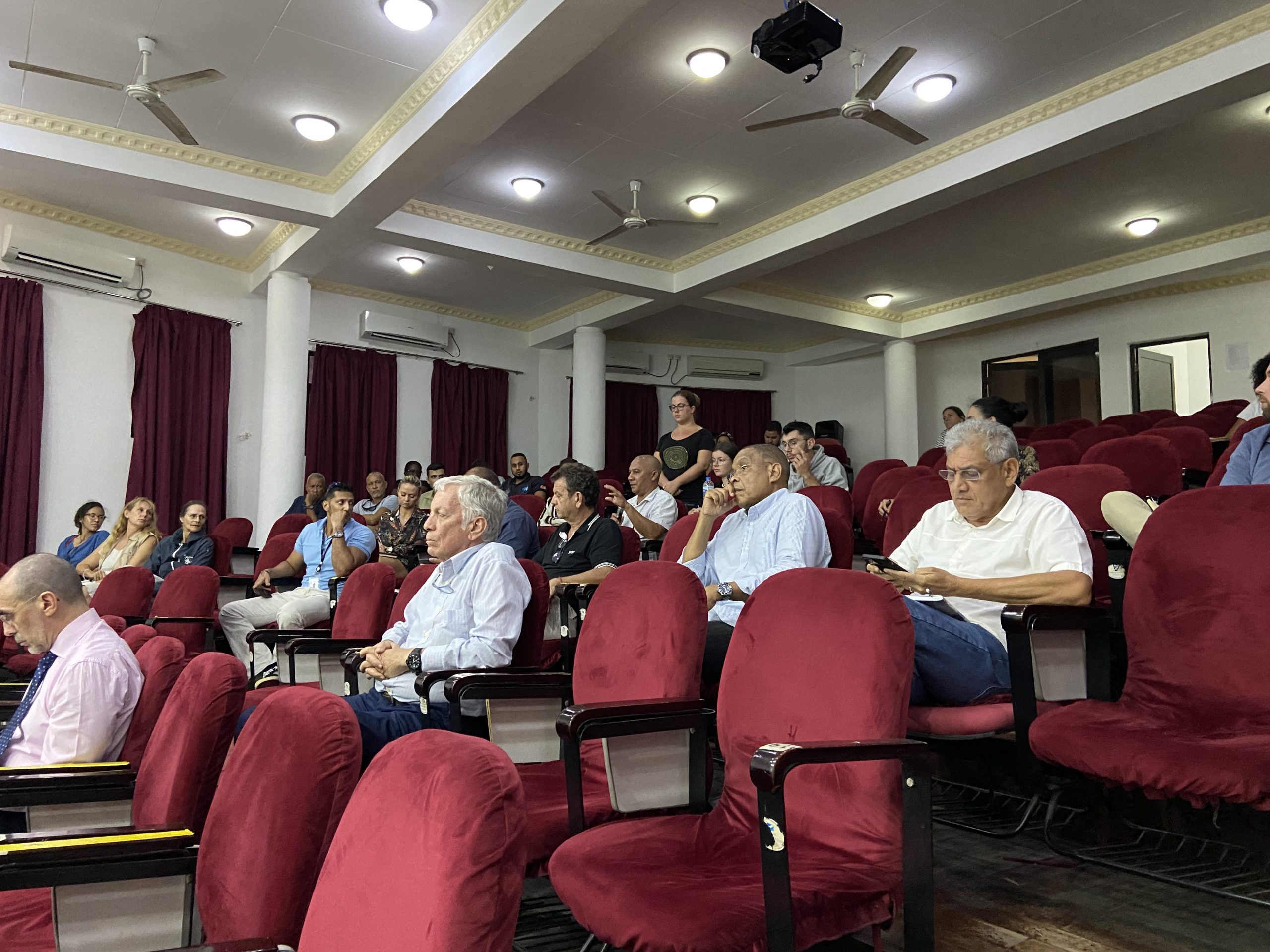 On Monday, 18 July, the French Embassy in Seychelles – with the support of the Fisheries Transparency Initiative (FiTI) and the Institut de Recherche pour le Développement (IRD) – organised a public debate on the future of Seychelles' fisheries sector.
The debate, held to commemorate Seychelles' Blue Economy Day on 17 July, gathered around 50 interested fisheries stakeholders including government officials, university researchers, small-scale and industrial fishing representatives and members of local civil society organisations.
Discussions were structured across three main themes, namely the state of fisheries resources in Seychelles and their corresponding regulation, the socio-economic and environmental viability of the different fisheries, and the approach to formulating public policies affecting the sector. Particular emphasis was placed on the way scientific research and national fisheries reports, such as Seychelles' 2020 FiTI Report, can feed into informed decision making on the part of the government.
Minister of Fisheries and Blue Economy Jean-François Ferrari recalled at the opening of the debate the necessity to apply research to stimulate policy debates in Seychelles, placing emphasis on more transparency in the governance of the fisheries sector at both the national and international level.
Similarly, during his intervention, French Ambassador to Seychelles Dominique Mas stressed the importance of having reliable fisheries data out in the public domain to support not only government policy making but also to allow normal citizens to become more engaged in the management of the sector.