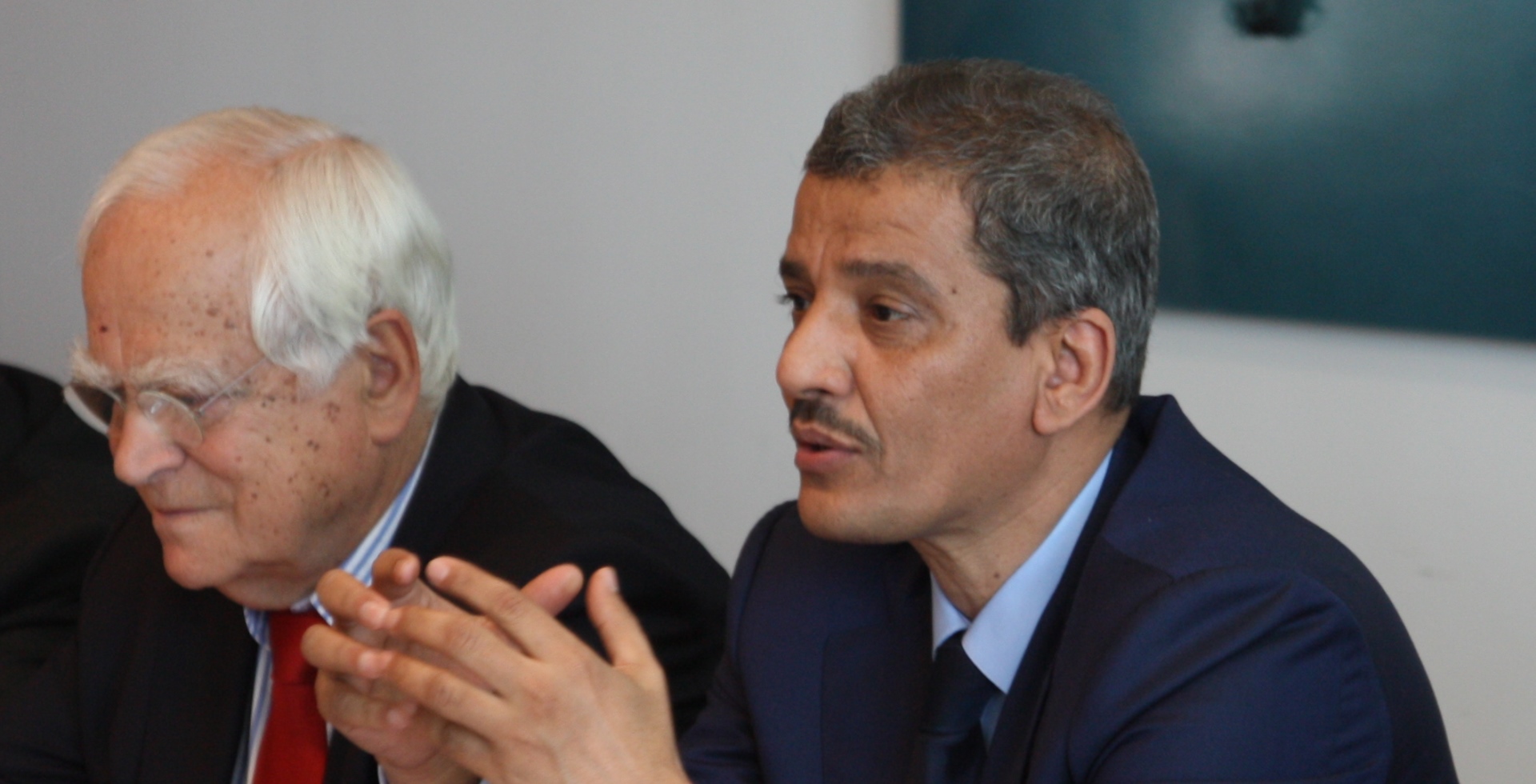 With some of the world's most abundant fishing grounds along its 600 km coastline separating the Atlantic Ocean from the Sahara Desert, Mauritania has great hopes that the new Fisheries Transparency Initiative will help the country improve its fisheries management by making the sector more transparent.
This is what His Excellency Sid'Ahmed Raïss, Minister for Economic Affairs and Development of the Islamic Republic of Mauritania said in an interview conducted after the 1st International Advisory Group Meeting of the FiTI.
When His Excellency Mohamed Ould Abdel Aziz, President of the Islamic Republic of Mauritania, announced the launch of a new Fisheries Transparency Initiative in the Nouakchott Declaration in January 2015, he was aware of the challenges at stake. "The fisheries sector is a very important industry in Mauritania", H.E. Sid' Ahmed Raïss said. "The sector represents 40% of the country's exports and 25% of the budget revenue".
For the population fisheries is an important source of livelihood. In fact, a large part of the population works in fisheries-related activities and women play an important role in the sector, the Minister stated. Beyond the economic aspect, the minister also highlighted the importance of fish for food security, in a country where an estimated 42% of the population still live below the poverty line.
And Mauritania wants to increase even more the share of the fisheries sector in the economy: "Mauritania wants to benefit more from its fisheries and to link this sector to its wider sustainable development efforts," H.E. Sid'Ahmed Raïss said. The economic reforms intended by the Mauritanian Government – which include increased landing and processing capacity – will treble the number of fishery jobs to 120,000 within five years, he added.
Yet, in the long-term, the Minister is aware that only a sustainable management of the country's marine resources will enable Mauritania and its population to continue benefiting from them.
Improving governance is also necessary to fight illegal fishing and prevent the overexploitation of our marine resources, he said. "Our economic reforms will mean nothing if our fisheries sector is not sustainable," Minister Raïss continued. In the light of these challenges, Mauritania expects that the FiTI will increase transparency regarding the way resources are used, the Minister stated. "The credible information released by the FiTI will help Mauritania to understand how it can benefit most from its fisheries and maintain fishing at sustainable levels," he said.
As a former central bank governor and Minister of Finance, H.E. Raïss also knows that the publication of this information will help reassure foreign investors and international organizations supporting Mauritania's sustainable development.
"More transparency means more responsibility", he concluded. "By helping us to manage and protect our fisheries resources, the FiTI is a very good initiative for Africa and for the future generations. Mauritania is very committed to implement it."