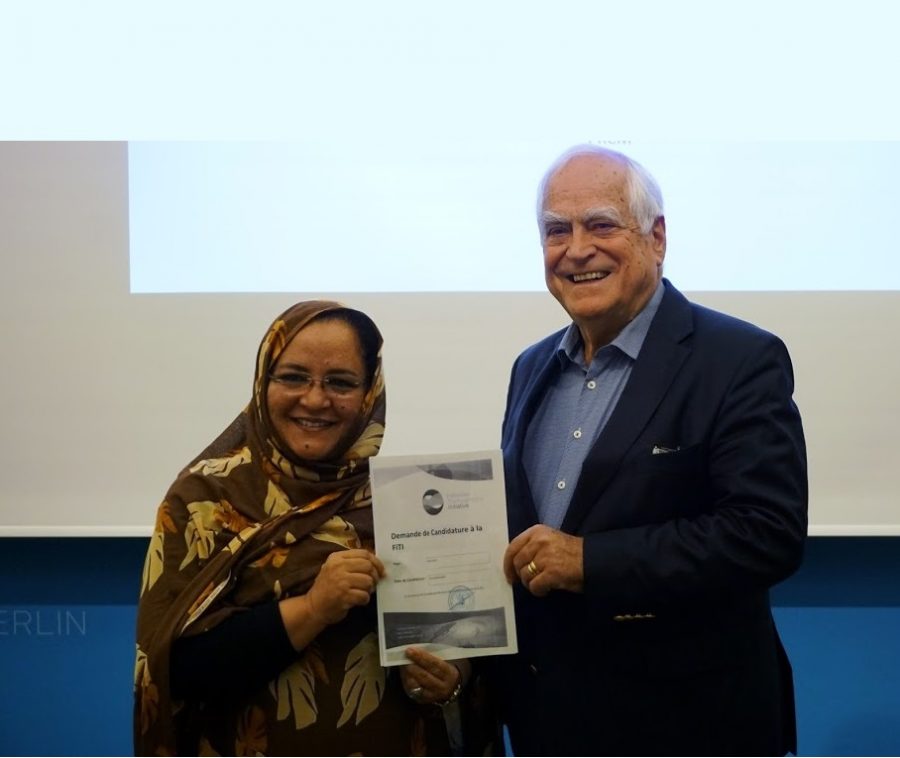 BERLIN – 12-13 December 2018. 2018 ended with an important milestone for the Fisheries Transparency Initiative (FiTI) : the submission by the Government of Mauritania of its official Candidate Appplication to the FiTI. The application arrived just before the 5th meeting of the International Board and was presented to the Board at the meeting. The Board reviewed the application and emphasised the conscientious and thorough work that Mauritania invested in the FiTI sign-up step process.
After verifying the completion of all sign-up steps against the FiTI Standard, the Board decided to grant Mauritania the status of FiTI Candidate country, making Mauritania the first country to reach this status.
One condition to this: the Board requested Mauritania to implement amendments to the current composition of the business stakeholder group to guarantee a more pluralistic and diverse representation of the fisheries sector.
Furthermore, due to the late arrival of this Candidate Application, the Board decided that in the future, all countries must submit their Candidate Application at least one week before a FiTI International Board meeting. Should this deadline not be met, the decision on the application will be postponed to the following Board meeting.
According to Peter Eigen, Chair of the Board "The completion of these sign-up requirements lays a strong foundation for Mauritania and supports its national authorities to develop and strengthen their own systems for collating and publishing information online in a complete and accessible manner. I wish to extend my congratulations to the government of Mauritania and the FiTI National Multi-Stakeholder Group for this significant achievement. We are now looking forward to the next phase in Mauritania's FiTI implementation process: receive its first FiTI Report within 2019."