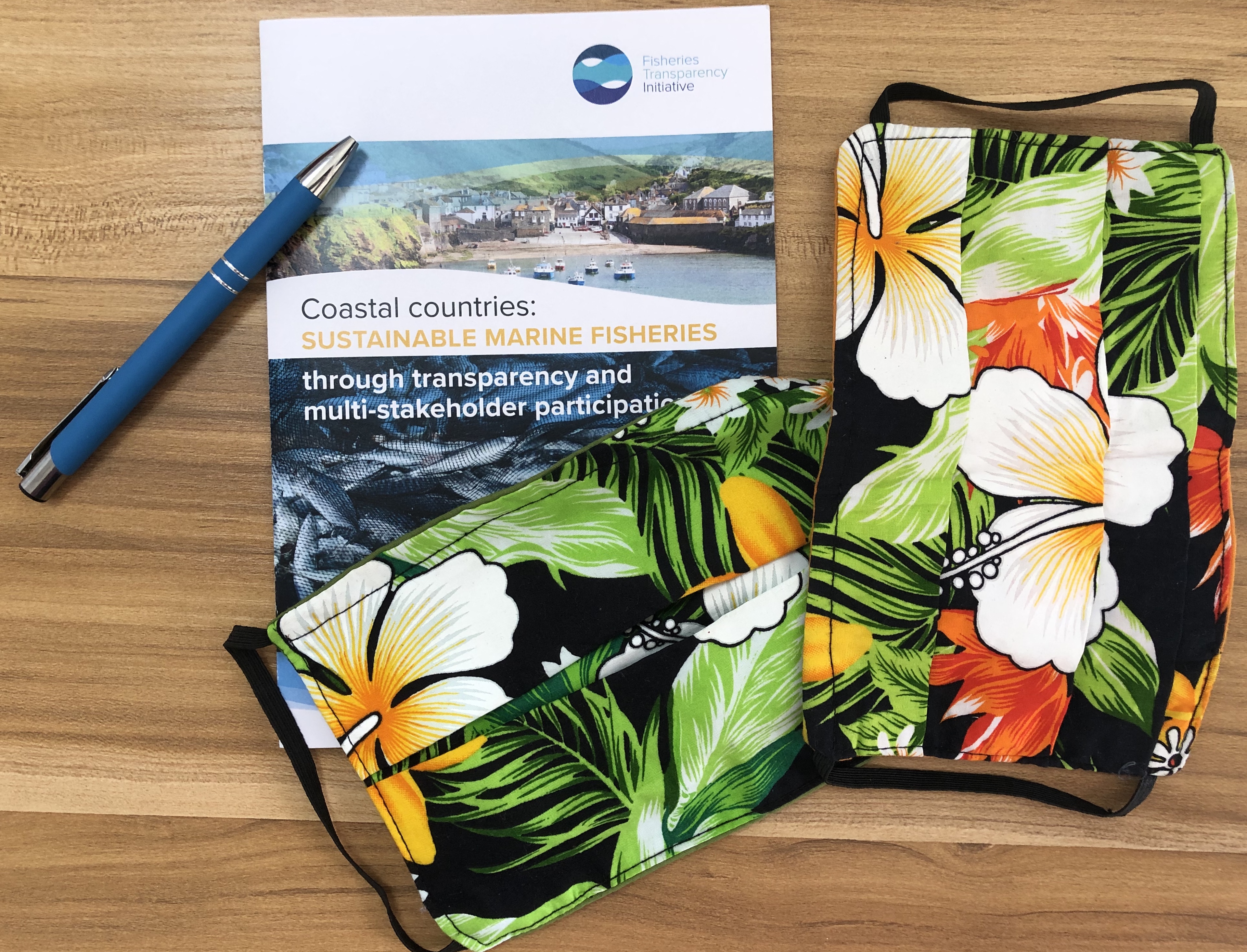 Victoria, 7 September 2020. The International Board of the Fisheries Transparency Initiative (FiTI) has announced today its approval of granting countries a three-year moratorium (2020 – 2022) regarding annual financial contributions, due to the current global COVID-19 pandemic.
The COVID-19 pandemic continues to spread with alarming speed, infecting millions and bringing economic activity to a near-standstill. As even advanced economies are projected to shrink by 7 percent, emerging markets and developing countries face particular daunting vulnerabilities over the years to come.
"As an initiative that is based on stakeholder participation and collaboration, our work has been affected on multiple levels. The limitations imposed by the pandemic have impacted our operations and prevented us from traveling, which in turn made it more difficult for us to keep in contact with our counterparts and new constituencies around the world" according to Mr. Sven Biermann, Executive Director of the International Secretariat.
Furthermore, it is evident that all countries are already adjusting to this dire situation, which – inter alia – will result eventually also in reprioritising their financial contributions towards international organisations and initiatives.
In order to support FiTI implementing countries in mitigating their dire social and economic consequences caused by this global pandemic, and incentivise new countries that face similar challenges to join the FiTI, the International Board approved a moratorium for annual financial contributions from countries under the following conditions:
All mandatory financial contributions are fully waived for 3 years (2020-2022), including those that have already been requested by the FiTI International Secretariat for 2020.
The moratorium is applicable to current FiTI implementing countries, as well as new countries that join within this 3-year period (2020-2022).
The moratorium is automatically applied, i.e. countries do not need to submit a request to the FiTI to benefit from this moratorium.
Contributions that were already due prior to 2020 continue to remain payable and failure to settle these outstanding contributions will trigger the consequences as outlined in Board decision BM-04_2018_D-05.
The International Board will re-assess the situation by mid of 2022.
The decision was taken by the International Board through a Board Circular.
---
Mandatory, annual financial contributions from participating countries were approved by the FiTI International Board in its 4th International Board meeting on 12 June 2018 in order to contribute to the overall financing of international administration and governance activities.