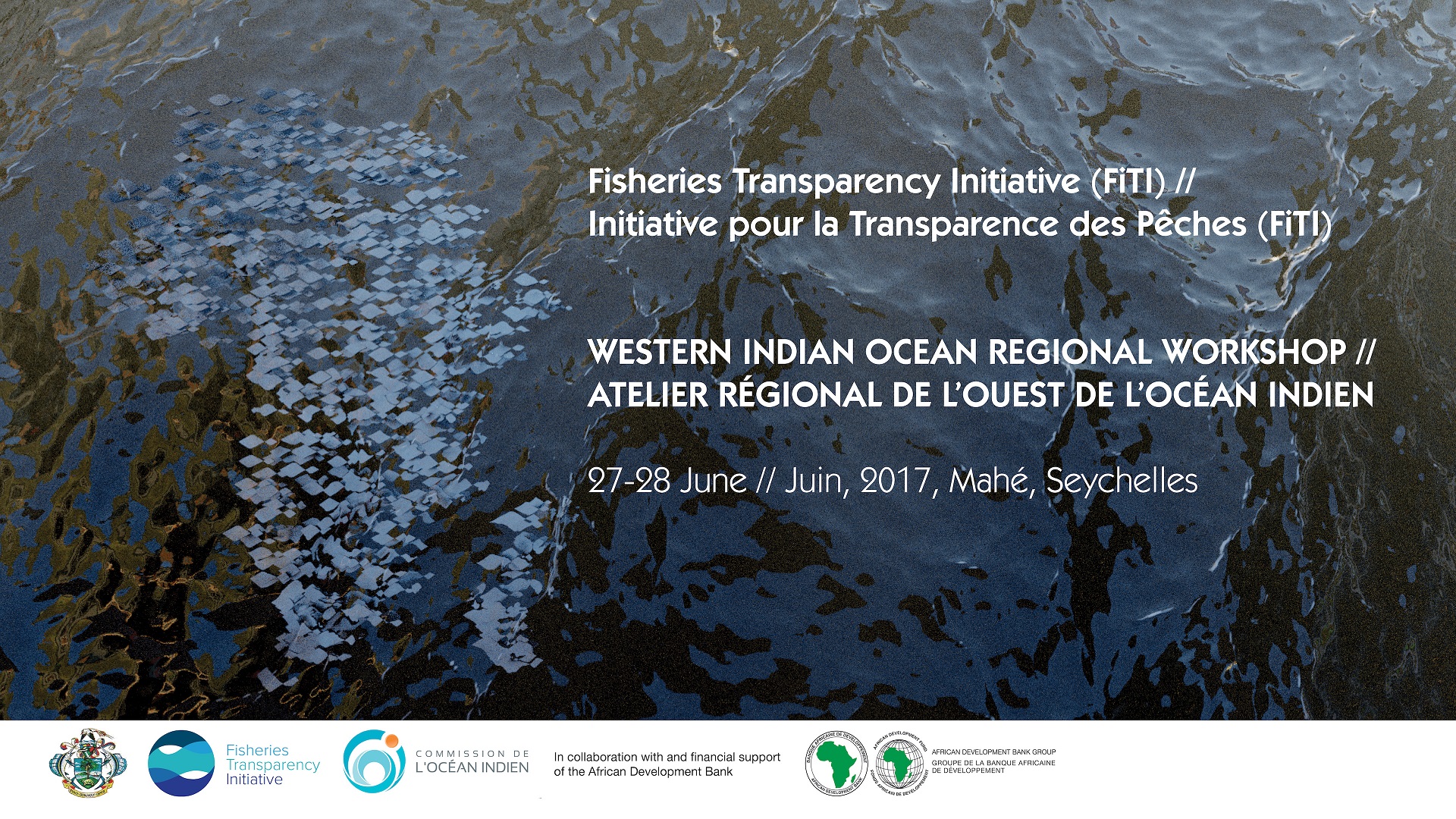 For two days, over 30 representatives from the fishing industry, civil society, governments and fishing administrations from Seychelles, Mauritius, Comoros, Madagascar, Tanzania, Kenya, Mozambique as well as international stakeholders, met on Mahé Island, Seychelles, to discuss the Fisheries Transparency Initiative (FiTI).
This multi-stakeholder workshop was organised by the African Natural Resources Center of the African Development Bank (AfDB), the Government of Seychelles, the Indian Ocean Commission (IOC), and the FiTI International Secretariat. The AfDB also provided the financing for this workshop. The Seychelles Fishing Authority (SFA) was responsible for the local organisation.
The workshop focused on the following three key objectives:
Enhance the understanding of fisheries administrations and other key stakeholders regarding the FiTI (and in particular FiTI Standard) and its applicability and value-addition for countries in the Western Indian Ocean;
Discuss benefits, practical implementation challenges and synergy opportunities of the FiTI in the context of the Western Indian Ocean region;
Increase the interest of the IOC and Eastern African countries to participate in FiTI and adhere to the FiTI standard
In addition, time was also allocated for discussions on the current situation of the Seychelles in implementing the sign-up steps, which are required by the FiTI Standard for countries to become an official FiTI Candidate country.
Media coverage: