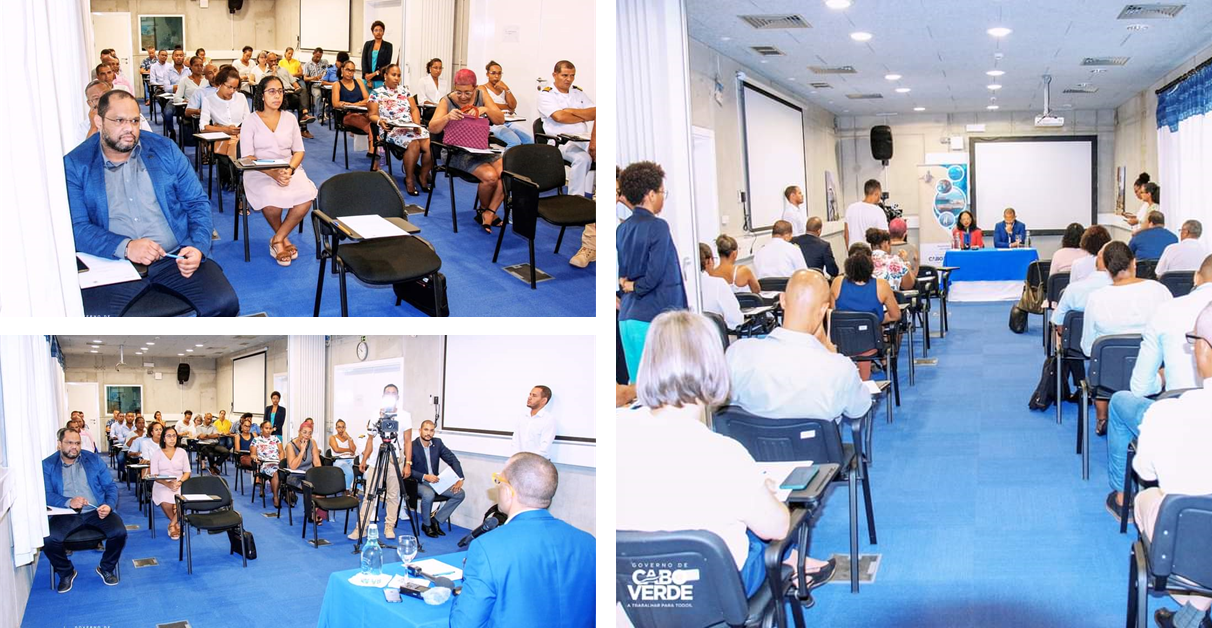 On 30 November 2022, the Government of Cabo Verde, through Decree No. 57/2022 of the Minister of the Sea, formalised the establishment of the country's FiTI National Multi-Stakeholder (MSG) Group.
With 15 seats on Cabo Verde's FiTI National MSG in total, which are equally divided between government bodies, the business sector, and civil society organisations, the group consists of the following institutions:
| Public sector | Business sector* | Civil society sector |
| --- | --- | --- |
| National Directorate of Fisheries and Aquaculture (DNPA) | Association of the Fishermen of Salamansa | BIOSFERA |
| National Institute of Statistics (INE) | Cabo Verde Fishing Owners Association (APESC) | LANTUNA |
| National Environment Directorate (ADN) | Cabo Verde Fishing Owners Association (APESC) | Land and Sea Association |
| National Association of Municipalities of Cabo Verde | Frescomar | Association for the Defence of the Environment and Development (ADAD) |
| Maritime and Port Institute | Association of Fishermen and Fishmongers of Pedra Badejo | Escola do Mar (Emar) |
*Both large-scale and artisanal business representatives.
The FiTI National MSG is presided by a non-voting Chair, Mrs Iolanda Brites, Senior Technician of the National Directorate of Fisheries and Aquaculture of the Ministry of Sea (acting also as the FiTI National Lead in Cabo Verde).
The formation of this group represents a key milestone in Cabo Verde's fulfilment of the six sign-up steps required to join the FiTI as an official Candidate Country.
In Cabo Verde, like in every FiTI implementing country, the National MSG will be responsible for collectively producing annual FiTI Reports that provide an assessment of the accessibility and completeness of information published by the government, in line with the requirements of the FiTI Standard. The group is also responsible for making joint recommendations on how national authorities can continue to improve transparency levels over time and for contributing to public debates on the management of the fisheries sector.
The group is now turning its attention to producing its first annual workplan for 2022-2023, the sixth and final sign-up step. After this workplan is produced and validated by all members, the National MSG will then be able to submit Cabo Verde's Candidate application to the FiTI International Board. It is expected this will happen in early January 2023.